Send us your entry!
To submit your entry, please send your letter and the required documents to the New Mexico State Library using either the mailing address or email address below. If you send your entry electronically, please send your letter and the forms as separate attachments.
At the bottom of the page you will find the required documents you need to send.
Last day to enter: January 7, 2022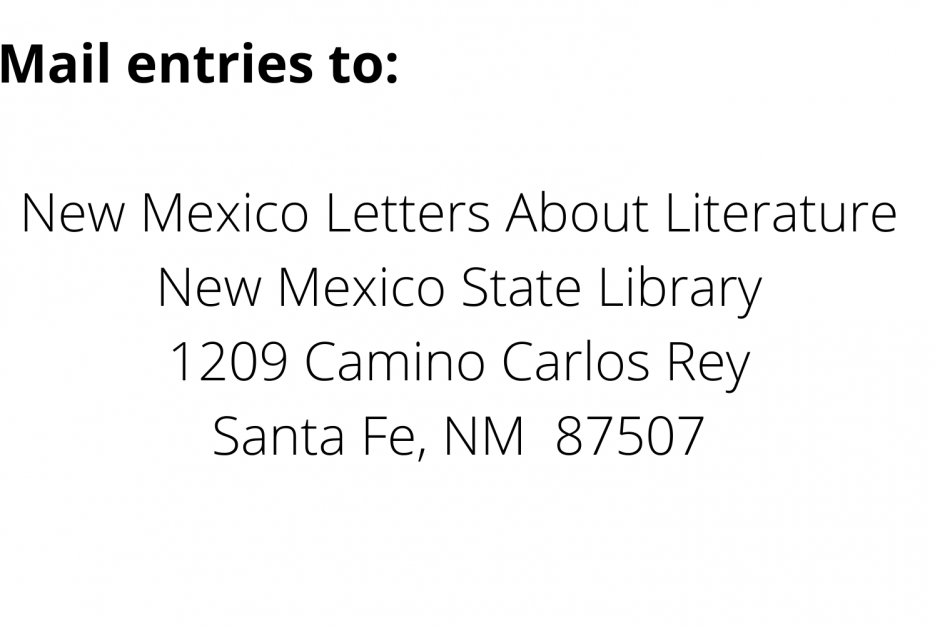 ---
Download each, fill out the necessary information, and then send the forms along with your letter to the State library.